Hear Joel talk with Scott Harvey about becoming a speaker in the schools.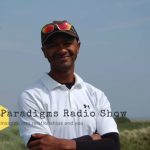 Joel talks with Toby Jenkins about teachers reconnecting to basic human principles at school.
Executive Producer Zoë talks about the role of teachers in school climate, alternative schooling, and the power of acceptance with her elementary school principal and founder of IGNITE #loveinschools, Joel Katte


FCPS ADMINISTRATOR WORKS TO IMPASSION EDUCATORS THROUGH IGNITE #loveinschools WORKSHOPS
Joel's interview with Smiley Pete Publishing on reigniting teacher's passion in the classrooms.

Promoting 'love in schools'
Joel's interview with the Jessamine Journal about focusing on work-life harmony, great energy and the importance of relationships

Leadership Highlight: Joel Katte
Joel's interview in the Kentucky Educational Collaborative for State Agency Children's Quarterly Newsletter. 

Staff at Lima City Schools get motivational advice on work-life balance
Story on Joel speaking to Lima City Schools on work-life balance on WLIO/WOHL Television