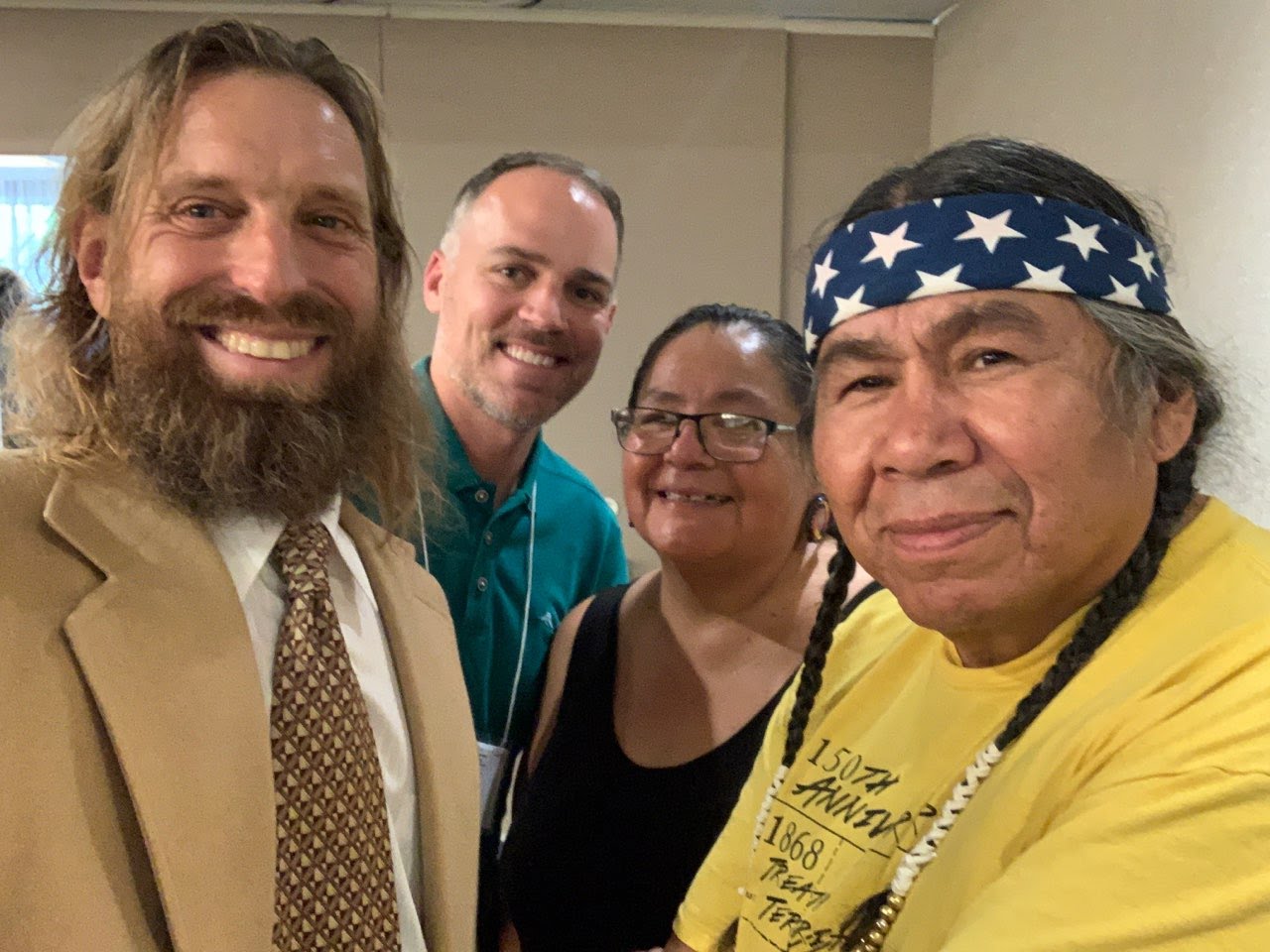 Wednesday was World Kindness Day!
One of my all-time favorite quotes comes from the movie Harvey adapted from the play. When I first heard legendary actor Jimmy Stewart deliver this line twenty years ago, it instantly became a part of my personal and professional missions. Stewart's character who is known around town for introducing everyone to his imaginary friend Harvey, a giant rabbit, recalls important advice his mother gave him. Stewart stammers, "My mother said, '…In this world, Elwood, you must be oh so smart or oh so pleasant.' Well, for years I was smart; I recommend pleasant."
Education is filled with many professionals, students, parents and other stakeholders eager to demonstrate how smart they are, and I respect and accept that. However, for me, I aim to live "The Elwood Essence" first and foremost, and most times this commitment leads to deeper connections and more powerful collaborations! Today I challenge you to try "The Elwood Essence" and share what you notice and if it helps propel you in your life and career.
Previously, I wrote about the opportunity to deliver this year's opening day keynote to Marshall County Schools staffs. Well, last month I had the privilege of spending two days leading student assemblies and discussions at their high school, middle schools, some of their elementary schools and also one of their alternative programs The Purchase Youth Village. One of my favorite student assembly messages is empowering students to take the lead on developing deeper, more caring and trusting relationships with their teachers. I challenge students to look for ways to catch their teachers being awesome and help them understand that even if there are things they do not like about their teachers, they should discipline themselves to focus on all the things their teachers do right. We see what we look for, and if we look for negative, we certainly will find it.
I encourage students to ask more questions and engage deeper in conversations with their teachers. If a teacher asks students a question during lunch, recess, or in passing period, I encourage them to be sure to ask one in return. Students can drop thank you notes in their teachers' mailboxes or on their desks. Mark Twain said that we can go two weeks on a good compliment. I believe this is true and words of gratitude and affirmation with teachers not only catapult teachers forward, but they deepen the relationships.
Parents and students, do not wait for May's Teacher Appreciation Week; act now! You will reap the benefits of these important relationship all year long!
Parents, model "The Elwood Essence" to your children and expect them to do the same. Watch and feel the impact it has on the teachers, but also note the impact it has on yourself and your children. "The Elwood Essence" is simple, yet it completely changes the energy and the trajectory of the relationship even when you fear your relationship may be like oil and water. You might be surprised that this simple strategy could change even the most challenging relationship; in fact, you might even be surprised that years later you will come back and say to the teacher, "Thank you for having such a huge, positive impact on my child!"
Remember "The Wonder Years" episode when Kevin Arnold was struggling to understand and appreciate his demanding, stoic math teacher? Well, it turns out the math teacher was so caring that he was bold and courageous enough to have high expectations for Kevin and hold him accountable and support him until he achieved his full potential. Tough love is still love. We are blessed to have so many diverse teachers with different styles, gifts, experiences and approaches. Although we may not like and understand these differences, if we learn to appreciate them and be more open, we are much more likely to bring out the best in each other.
Happy World Kindness Day, world!
P.S. Friday November 15 I will be sharing IGNITE #loveinschools at the Kentucky Counselors Association Conference in Louisville, Kentucky. I hope I see you or someone you know there!
Comment below or share with an educator you are a fan of! Help spread educator fandom!  Contact Joel today to have him come and speak at your school.